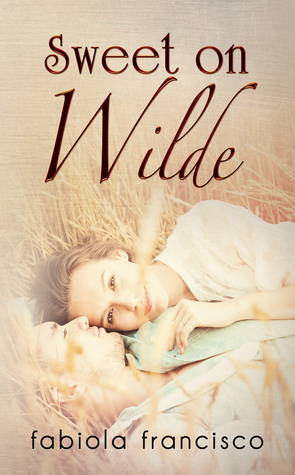 Eight months ago, I made a deal with my best friend. This wasn't your typical pact. No, we had to take a different route. The deal was that if we were still single by fall, we would join online dating. Yes…now I am that girl. Just me, though, because she met a guy and saved herself from the awkwardness of dating people you meet via the Internet.
Cheesy pick up lines.
Inappropriate messages.
Disaster dates.
I don't want to be "Savannah, profile 8713," but a pinky promise is a promise you keep. What I wasn't counting on was meeting a guy at the local bar.
So what happens when you decide to open yourself up to new opportunities? You might just cross paths with someone who makes you believe in love. Parker Wilde brought out the best in me and understood the worst, but when an amazing opportunity presents itself and our lives take different directions, is being sweet on Wilde enough for us?
Overall Rating: 5 Rockin'
★★★
★
★
Romance is the focal point in Sweet on Wilde, by Fabiola Francisco. The author brings to the forefront, true Southern influences and the flavors of the South in this beautiful love story! Savannah and Parker's journey to finding their HEA is filled with humor, fun filled excursions, and sizzling hot sexcapades! It also addresses real life and some of the difficult decisions that life demands.
Parker is a former baseball player turned coach. When an injury destroys his pro career and he could no longer play the game he loved, he moved to Tuscaloosa to pursue a career coaching baseball at the college level. Looking for love and a happily ever after was not something he was actively seeking, but one look at Savannah and he is hooked. Now all he has to do is convince her to give him a chance and forget about searching for a date on line! He has his hands full trying to get that first date.
Savannah owns a bakery and loves creating new and innovated delights for her customers. Her creativity knows no boundaries in the culinary world. After losing a bet to her best friend, she now has to fill out an application for an online dating service and stick with it for six long tortuous months. Several blind dates later, she's at her favorite bar and runs into the sexiest blue eyed man she has ever laid eyes on, Parker! Even though sparks fly between them, she doesn't consider him "dating material" to begin with. However, she has to admit he does meet all of her criteria for the perfect date! Maybe she doesn't need assistance finding a date.
This is a flawlessly written story that conveys the difficulties involved in finding true love. The ups and downs in the beginning of a relationship, is realistically portrayed and heartwarming in this steady paced tale. The story is told from Savannah's POV with glimpses of Parker's emotions through their dialogue. Ms. Francisco characters are well developed and so real at times that you will feel like they are your neighbors. This author really hit a home run with this novel. I cannot wait to read another book by this talented and gifted writer.
***Received an ARC of this book from the Author in exchange for an honest review***