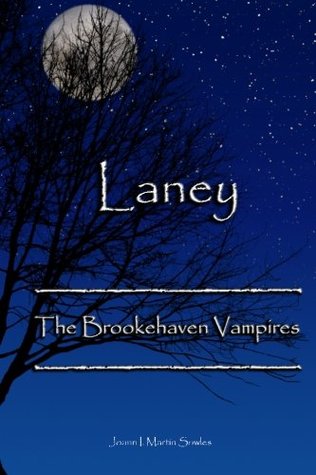 In a small college town in Northern California, Laney Alexander leads a regular, uneventful life–that is, until the charming and alluring Oliver Knight enters her world. Who is this gorgeous and mysterious stranger? Or, rather, what is he?
As Laney's sophomore year of college begins, so does an unbelievable adventure–including a love she didn't know she longed for. She soon learns that Oliver is not ordinary, nor is the rest of his family, including a sister who openly hates her and a brother who will stop at nothing for revenge. As she fights for her life, and Oliver's love, Laney discovers that the fictional world of vampires isn't so fictional after all. Nobody is safe, especially Laney, Oliver's most important priority, and he will stop at nothing to protect her. With her mortality at risk, and a commitment revealed that she, without a doubt, knows she wants, Laney's life takes a thrilling and terrifying turn…
Overall Rating: 4.25 Rockin'
★★★★
A little while back, it was suggested by some of our followers that we needed to read Laney (Brookehaven Vampires #1) by Joann I. Martin Sowles. I was intrigued because this was the first I'd heard of the series. Well, I'm hooked! This book captured me at the beginning and I couldn't put it down until I was finished and that's saying a lot because it's not a short story! It doesn't have a happily ever after ending because the next book continues the saga. This is Laney and Oliver's story and it's action-packed!
Laney Alexander is a junior in college and she lives with her best friend Kierra Blake. Their first day of school is a doozy! Kierra ends up passing out in class and Mr. McHottie helps get her to the school nurse. Laney is drawn to Oliver Knight and it's very difficult for her to focus when he's around. She's been raised by her aunt after her mother died when she was only two. Her father isn't in the picture and we aren't really told where he is. Oliver Knight is an enigma, and he seems to read Laney like a book. He knows when she stares at him in class and when she's happy or sad. He slowly begins to insert himself into her daily life. The chemistry between Laney and Oliver sizzles. They are different in every way, yet fit together like two pieces of a puzzle.
This story is fast paced and you are left hanging at the end. There are so many twists and turns that you are not sure if you are up or down and your emotions reflect it also. The characters are complex and layered. They are not easy to figure out at all and when you finally believe you have, something new begins and you are right at the beginning again. This is a fabulously written book and a welcome addition to my library. I look forward to reading the next installment in this series.