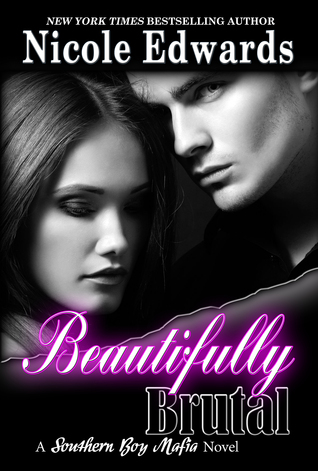 Sometimes love isn't beautiful...
Sometimes the only way to describe it is beautifully brutal.
If you think you know him… You're wrong.
If you think you know his family… Wrong again.
If you think you know his story… You don't.
If you did, you'd likely wonder how the hell a man like Maximillian Adorite managed to make it to this point in his life. At twenty-nine, he's experienced more than most people could only ever imagine, all thanks to his family. Organized crime they call it. Mafia.
No matter how they spin it, it comes down to one thing. Max gets what he wants. Except for the one thing he wants most.
Her name is Courtney Kogan.
And now that he's had a taste of her, Max knows he'll never be able to let her go.
The Southern Boy Mafia series is a spinoff from the Sniper 1 Security series. It has been set up to be read without reading Sniper 1 Security, however, the characters will frequently cross over.
Overall Rating: 4.5 Rockin' ★★★★☆
Once again you have out done yourself and I'm utterly at a loss in how to express the awesomeness of Beautifully Brutal. The emotional turmoil and inner battle for the heroine and the animal magnetism, prowling from the hero combine to ignite this page turner. You have written a masterfully crafted piece of fiction. Max and Courtney come alive as their war for dominance sizzles between the cover of this novel. I have been drooling with excitement to read this first book in the Southern Boy Mafia series. The pull to read, relate and understand these characters had me enthralled and impatient to dive in.
The crossover from the Sniper 1 Security series brings characters that we know and adore to the forefront, intermingling with new and exciting personalities. The big State of Texas is where the showdown begins. The couple finds themselves in the cross-hairs between family loyalty and everlasting love. That alone setups this entertaining read, but you mix it up with danger, drama and unforeseen twists and you are in for an epic journey.
Courtney Kogan knows a relationship with the infamous Maximillian Andrew Adorite is forbidden with no possible future. They are like oil and vinegar and her job prevents her from taking what she desires...Max. The question is how far is she willing to go? This story is about falling in love and damning the consequences and relishing the moment even if it's...Beautifully Brutal.
***Received an ARC of this book from the Author in exchange for an honest review***