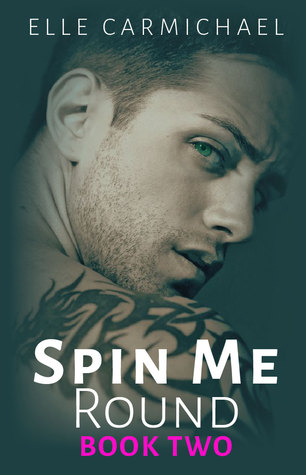 Garnet Delaware is one of LA's best DJs, although her fight to the top has been far from easy. Life was tough after leaving home at sixteen, but she's shed sweat and tears to earn the respect of the music industry and is now content in the arms of her girlfriend, Lena. When Garnet is offered the opportunity of a lifetime —performing at music festivals around the country in her breakout tour— she can't wait to take the next step. However, she's not looking forward to leaving Lena behind, even if the separation is only temporary.
NFL bad boy Wesley Black has disgraced himself, throwing away his football career. Now he is determined to get back on track to prove he has his life under control. And despite the fact that his dreams have been flushed down the toilet, he wants to redeem himself by helping Garnet achieve hers. But his desire for Garnet grows, so when the tour that he's managing ends, Wes isn't ready to let her slip away so easily.
Plans are not always set in stone. An unexpected turn almost ruins Garnet's career, and the person she most despises wants to help her find her way back. Turns out, the truth has a way of unlocking secrets that can either make Garnet stronger or destroy everything she's worked so hard to build.
*This is a serial. The installments are not novel length.*
Overall Rating: 4.25 Rockin' ★★★★
After the way book one ended, my emotions were bouncing all over the place. I needed to read the next installment of Spin Me Round, book two by Elle Carmichael. It picks up two weeks after Wes and Gar's night of unbridled passion and guilt is consuming Gar. Due to her inebriated state, only small bits and pieces flitter through her mind, and those memories have her wanting something she never believed she would. Her three year relationship with her partner Lena is at stake and she doesn't want to hurt her.
We are also given a view into the mind and thoughts of Wes, which we didn't have in, part one. The steam is off the charts as the battle for everlasting love continues and there are many questions that I have and want answered.
What will Gar do? Will she reveal to Lena what happened or sweep it under the rug? Why is Wes so enamored with Gar? What motivates him?
It seems we will have to wait for the next installment in this ongoing drama.
***Received an ARC of this book from the Author in exchange for an honest review***