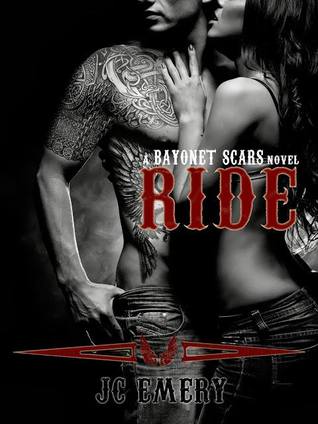 Death comes in Armani. Salvation comes in leather.
Principessa to the Mancuso crime family, Alexandra knows a thing or two about living outside the bounds of the law. Suffocated by the future her father has laid out for her, she makes a choice she can't take back, changing the entire trajectory of her life.
Thrust into the dark and dangerous world of the Forsaken Motorcycle Club for her own protection, Alex finds herself faced with the last thing she needs right now: the man of her dreams. He's sex in leather, the devil incarnate, and one hell of a kisser. But he's also off-limits. Ryan Stone can be her friend, but he's forbidden to be her lover.
Third-generation Forsaken, Ryan knows nothing other than life on two wheels, and he wouldn't have it any other way. He enjoys the many privileges that come with the patch, and the only laws he recognizes are the ones set-forth by his club. That is, until who he wants more than anything isn't allowed on the back of his bike —or in his bed. Balancing his desire for her body, and need to keep her safe, Ryan tries to keep Alex at a distance. Finally having made a choice for herself, she's done hearing the word "no" and will push boundaries even Ryan himself doesn't dare cross.
Love is never more tempting than when it's forbidden.
Overall Rating: 4.5 Rockin'
★★★★☆
In this first book in the Forsaken Motorcycle Club, we meet Alex and Ryan. It is like a modern day Romeo and Juliet meets the Italian Mafia versus hell on wheels! Our young lovers have so many obstacles to overcome that the reader is left to wonder if they will survive. The plot is convoluted with twist and turns that reveal just enough to make you read frantically to find out what will happen next.
Alexandra has been raised from birth to be the perfect future wife to a Mafia Lord. She is the Principessa of the Mancuso Crime family and has been protected by her family from the world she was born into. Her twin brother is her only friend and while she is being groomed to marry, he is being groomed to take over the family business. All of her choices have been taken from her; all decisions are made for her without any input about what she wants. The final blow comes when her father promises her to one of his upcoming enforcers. For the first time in her young life, she is allowed to go on a date with her father's blessing, but only with the man he has chosen as her future husband. Is this the life that she really wants? Her life is turned upside down when she tries to save her brother's life and is accused of being a rat, no one, not even a Mafia Princess lives when labeled a rat!
Ryan has never known any other life than the MC way. His grandfather and his father were lifers that held the position of Prez for the Forsaken MC, it is his life too and one day he will lead the club. He lives for his club and his club brothers with no time for anyone else. Ryan's father had fallen in love and married a woman named Ruby, she became his Ma and her young son became his brother. Ruby had asked for only one thing, that his father promise to take care of her children. Now the promise was being called in to protect Alexandra from her mafia family and could possibly lead to war for the club. Ryan does not have time for a woman/child in his life. He lives for his club and he refuses to give into the need he has for Alex. She is off limits to him!
As Alex is rescued from certain death, she discovers that she has family she had never heard of before. Her mother's sister was the one that came to save her with her MC family. As events begin to unfold, danger to the club is revealed and the past is unraveled to tantalize the reader with past history of Ruby and her sister. The action will enthrall the reader as the characters react to the circumstances they find themselves in. Will Alex and Ryan find a way to be together regardless of their families? Can Ryan and the club keep Alex safe? Read this amazing book to find out and you will want to read the next in this series.



Hero: Ryan Stone 4.5 stars




Heroine: Alexandra Mancuso 4.5 stars




Plot: 4.5 stars




Steam Level: 4.5 stars




Cliffhanger: No





Would I recommend this book: Yes.

This is written for a mature audience and allows the reader to use their imagination as this hot MC world comes to life. As characters are introduced their appearance gives a new perspective to the direction the author will be taking this series. It has everything that an MC book needs, hot sex, spunky women and the true definition of family!



Would I recommend this author: Yes. This series is for anyone that enjoys a great MC series. I cannot wait to read the second book in the series, Thrash!
***Received an ARC of this book from the Author in exchange for an honest review***