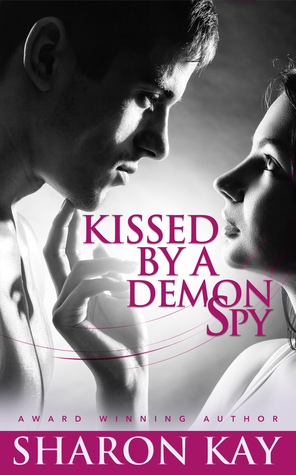 This novella is a companion piece to the Solsti series and can be read as a stand-alone.
Kidnapped as a teen and forced into a life of sexual slavery, Garnet vowed long ago to do whatever she could to spare others her fate. When karma comes full circle with an offer of freedom for her and her young son, she jumps at the chance.
Masquerading as a village innkeeper, Aden keeps his espionage work secret from the gentle pixies he lives among. Using his skills to prevent a group of vicious demons from attacking the innocent, his world is draped in mist, shadow, and danger.
Steeped in shame, Garnet is loath to share her past with Aden. But Aden senses a sweet, loyal strength in her that no amount of horror can erase. His dangerous work is the opposite of the stability Garnet craves. Yet Aden's patience and strength make him the hero she never had. When the enemy targets them, Garnet and Aden realize that honesty is the truest form of courage.
Overall Rating: 4 Rockin'
★★★★
This is a novella that tells the story of Garnet a character mention in

Wicked Waves (Solsti Prophecy Book 2)

. It continues the story of Garnet and her son Dashiel. This is a tear jerker, while at the same time, tells the story of the horrors and joys one small pixie overcomes. It flows into a beautiful love story about true love surviving all odds and becoming strong because of the obstacles it have to endure.




Garnet has been enslaved for almost two hundred years, since she was taken from her family as a youngling. During that time she did whatever was necessary to survive and stay alive. When the leader of the clan that had held her prisoner for so many years was killed, she was finally free, if she could get away. She was astounded when she found herself and her son rescued by two demons, Hunter and Bianca. They were sent by two demons that she had helped escape. They had promised that they would return for her and her son. Now she is free to return home to Ivydale and begin a new life with her son.





Aden is a demon and a member of the Deserati clan. He has a special gift as a scryer that allows him to see what is taking place in other places without being present. His job is to keep an eye on the demons and others in the area, then report information back to his brother, the leader of his clan. Aden had established himself in the small village of Ivydale as an innkeeper and did his spying from there. He is also in need of a cook since his last one had ran off with her boyfriend and left the Inn without a cook.
Garnet needs a job and a place to stay. She has been away from home for a long time and her son has never known any life but that of a slave. Bianca is a transporter and tells Garnet that she will take her wherever she wants to go and Garnet wants to go home to Ivydale. When they arrive there she meets Aden and the attraction is searing and intense. He offers Garnet a job as his cook and she agrees to think about it. Is this the beginning of a new life for Garnet and her son? Will Aden be a part of that new life? Read this amazing book and to find out!



Hero: Aden 4 stars




Heroine: Garnet 4 stars




Plot: 4 stars




Steam Level: 4 stars




Cliffhanger: No





Would I recommend this book: Yes.

This book is about pixies, demons and other mythical creatures that live in a world where magic is everywhere! It has a pixie falling for a demon and lots of really sizzling hot sex! Great read for those that enjoy a romance that is fifty shades of different.



Would I recommend this author: Yes. I really enjoyed this author's original approach to life that is out of the ordinary. Cannot wait to read another book by this author!
***Received an ARC of this book from the Author in exchange for an honest review***